Access gyms all over the world with TrainAway
Stop worrying about keeping up your workout routine when you travel - we've got you covered.
TrainAway helps you find and buy access to more than 1300 gyms directly on your phone. Save time, money and hassle by booking a day pass through the app.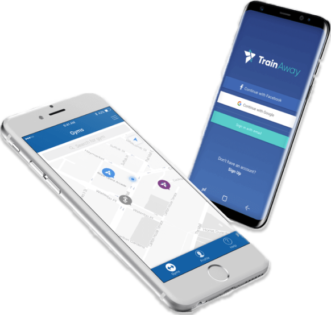 Available for iOS & Android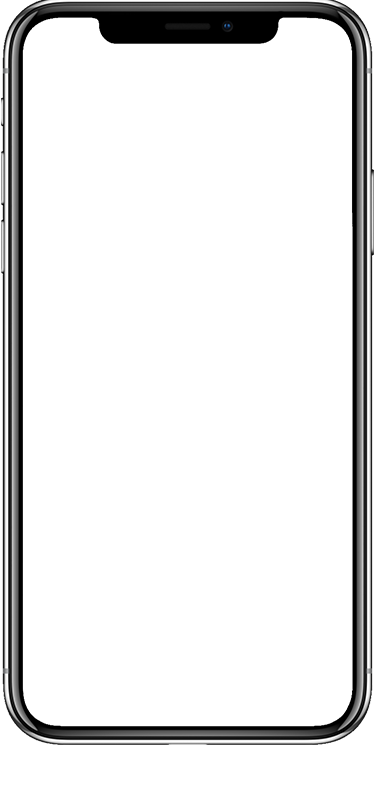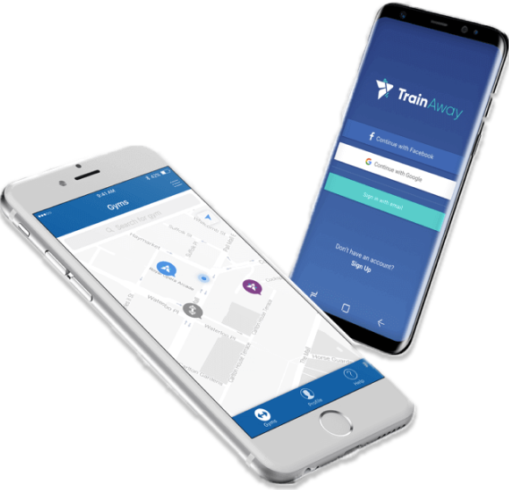 Another city. Unfamiliar territory. You're motivated, but time is limited. Where to work out? How to find a gym?
TrainAway was created to remove barriers to fitness and to remove the inconvenience of working out in a gym while traveling.
Forget the hotel gyms, the home workouts and the time-consuming research behind accessing a quality gym. TrainAway gets you in to more than 1300 gyms in 40 countries worldwide. No subscription needed, just buy a day pass when you need it, show it at the reception of the gym and you're ready for what really matters - a great workout!

Featured Gym: World Class Smolensky Passage
World Class Smolensky Passage is an incredible gym in the heart of Moscow. A multi-floor, top of the line gym space with more than 3000 m². The gym offers everything from cardio training, free weights, body building, crossfit, boxing and lounge area. World Class Smolensky Passage is located in the popular Arbat district in central Moscow. It's right on top of the metro station Smolenskaya, making it easy to get to with public transportation. The fitness club is also only a 30 minute walk from the area around the Red Square, GUM and other major Moscow attractions.
Facilities
The gym only contains state of the art equipment. Loads of cardio machines, every type of free weights or resistance training machine you want, crossfit area with funtional training, boxing rings and large stretching area. The club offers fantastic shower facilities as well with lockers included and also towel service. You can also find a large reception and lounge area where you can buy a variety of fitness food. The reception is manned during the entire opening hours.
Passes available
World Class Smolensky Passage can be accessed easily by buying a TrainAway day pass. Just show the gym pass in the reception and you will be ready to train within minutes. NOTE: To enter fitness clubs in Russia, you will have to bring your passport along with your pass in order to access the club.
Finding the Gym
World Class Smolensky Passage is located in the Arbat district in central Moscow. It's just next to the metro station Smolenskaya, making it easy to get to with public transportation. The fitness club is just 30 minutes walk away from the Red Square.
Summary
Visit World Class World Class Smolensky Passage and experience an incredible fitness club that will make you come back for another workout. Luckily, this is easily done with a day or a week pass from TrainAway.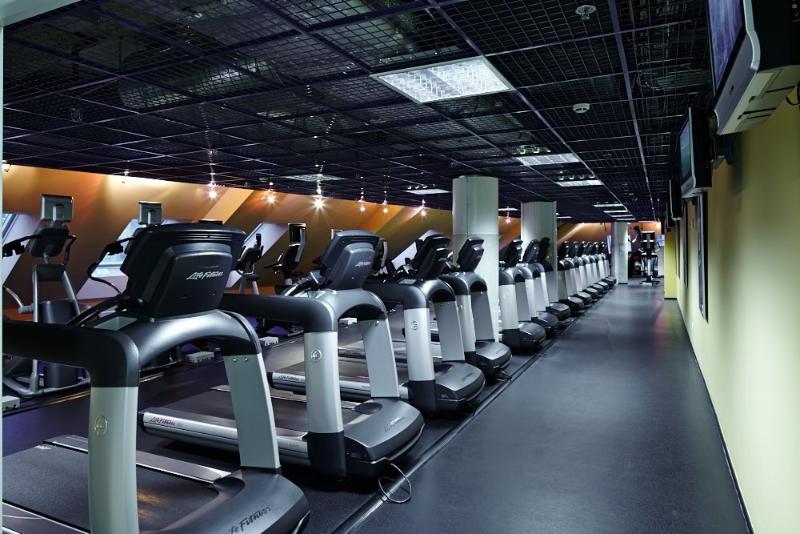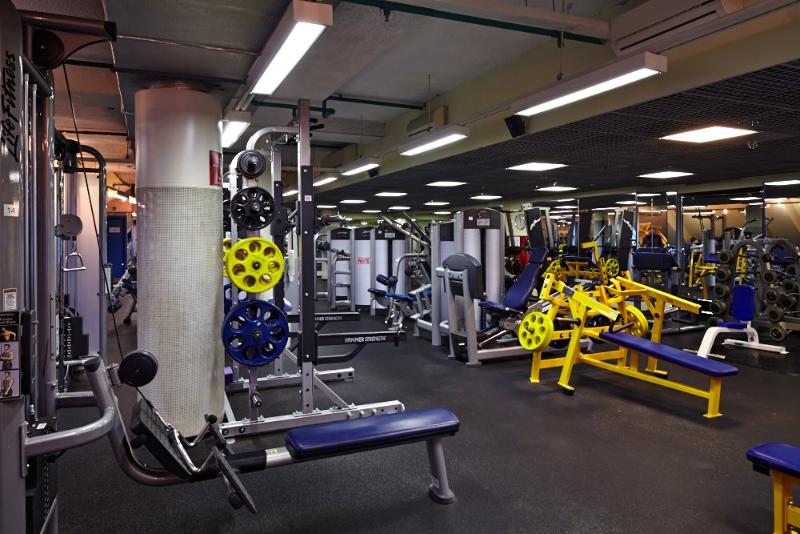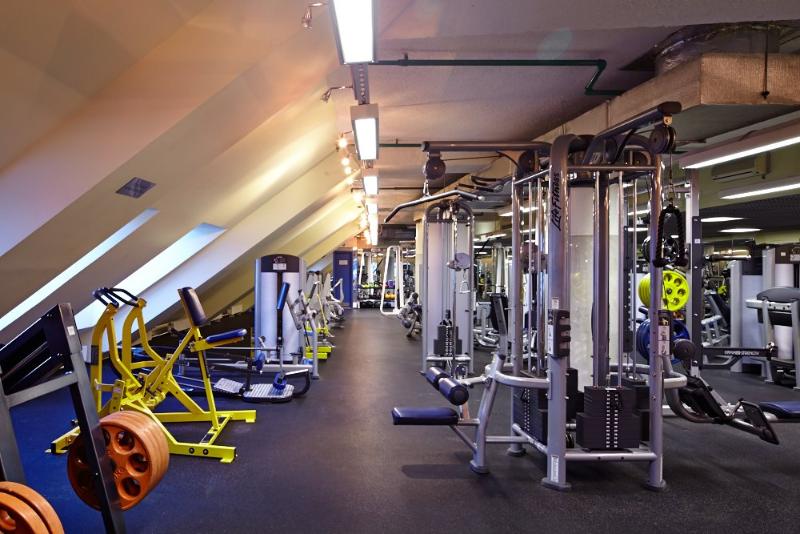 Reviews

Moscow was a very interesting city with a particular vibe. I enjoyed it because of how different the city felt compared to most other cities I've travelled to. I also used Trainaway while I was there and I think if I were to die in a gym, It would definitely be the World Class fitness club in Moscow. It was absolutely stunning.
Anna K., on TrainAway


Would never have expected to find such great gyms in Moscow. TrainAway made it easy to find cheap gyms near me and buy a gympass with no hassle or concerns. Such a convenient service to have.
Ebba A., on TrainAway


TrainAway is just so easy to use and it's so helpful in places like Moscow where few people speak English well enough to help you sign up for a single session at a gym. Will definitely use it again!
Benjamin I., on TrainAway

Own a gym in Moscow?
Sign up to bring travelers from around the world to your door
TrainAway guides travelers to your club and takes care of all the marketing and administration - so you don't have to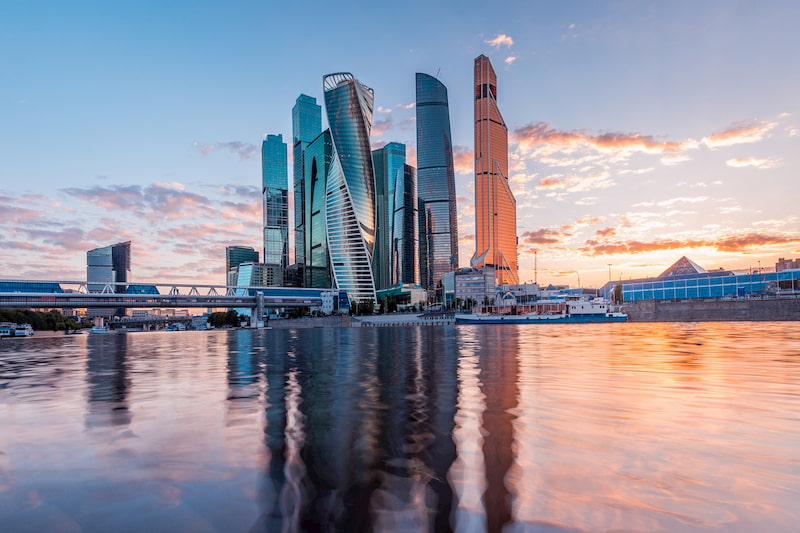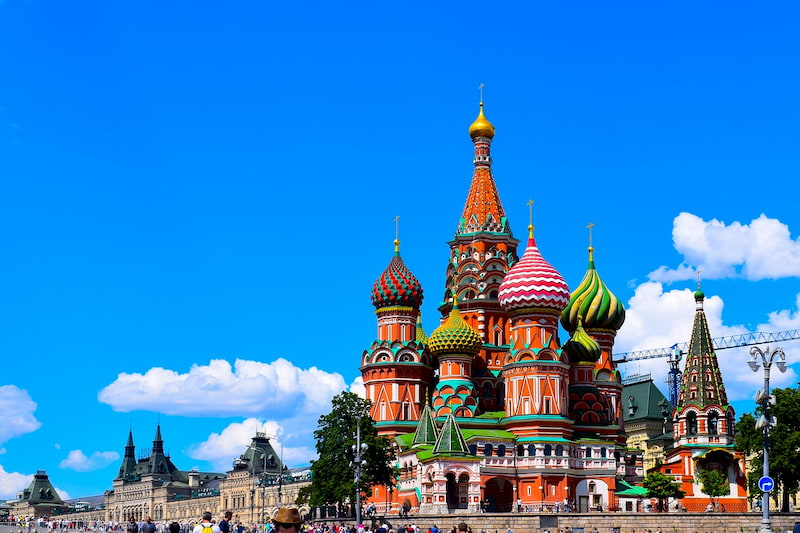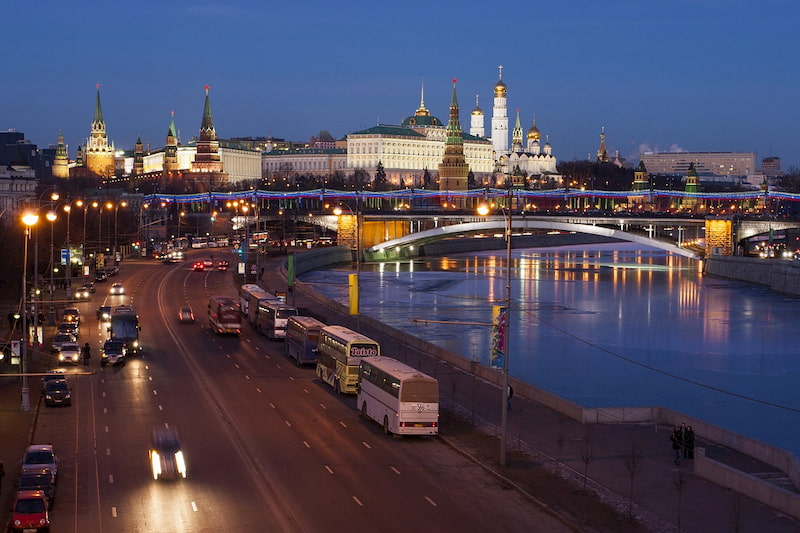 Moscow
Moscow is the capital and most populous city of Russia, with 13.2 million residents within the city limits and 17 million within the urban area. Moscow is also one of Russia's two federal cities, along with Saint Petersburg. The city is located on the Moscow River in the Central Federal District of European Russia. Moscow is the northernmost and coldest megacity and metropolis on Earth. It is home to the Ostankino Tower, the tallest freestanding structure in Europe; the Federation Tower, the second-tallest skyscraper in Europe; and the Moscow International Business Center. The city is well known for its architecture, particularly its historic buildings such as Saint Basil's Cathedral with its colourful architectural style. The Red Square is also a well-known place, as both the Kremlin and Lenin's mausoleum are located there.
Fitness Clubs in Moscow
When it comes to getting a workout in Moscow, you won't have a problem finding a gym. Numerous gyms are located in each district, and they all have a wide variety of fitness facilities. This means you can find gyms with both large weights areas and the newest cardio machines. Clubs like World Class also have pools, sauna and tanning beds available.  Top workout programs include everything from dance aerobic classes to muscle exercises.
Gym membership here is changing as more people are looking for pay as you go gym access in Moscow. As a result, there are numerous gyms in Moscow offering day passes and one-off access, such as World Class. Therefore there are numerous gyms for travelers in Moscow.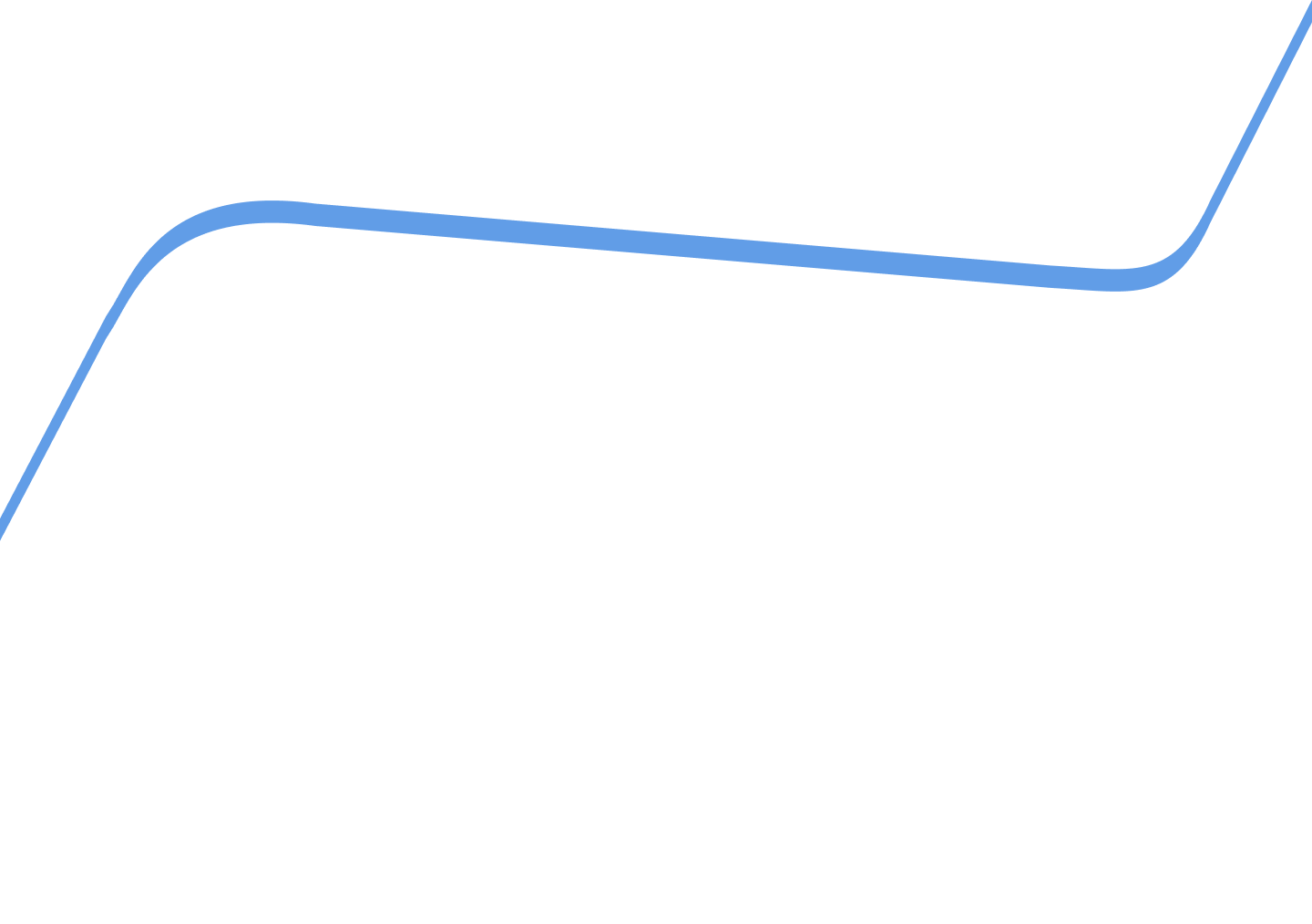 Tips for staying healthy while you travel? Inspiring stories from fitness people and world travelers? News and insights on TrainAway partner gyms? We've got it all on the TrainAway blog. Go behind the scenes and get a feel for the TrainAway brand and at the same time get inspired for how to stay healthy and active on your next trip.
Whether it's new destinations with gym day pass access, in-depth insights into some of our amazing partner gyms across the world, or just how to make sure that you take the time to keep up with your workouts on your next adventure or business trip, the TrainAway blog has you covered.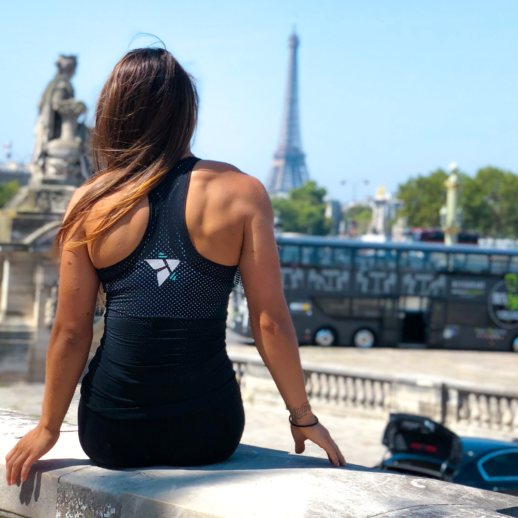 Enjoy articles and stories on everything related to traveling and fitness, and how to combine the two

Support
Questions? We're here to help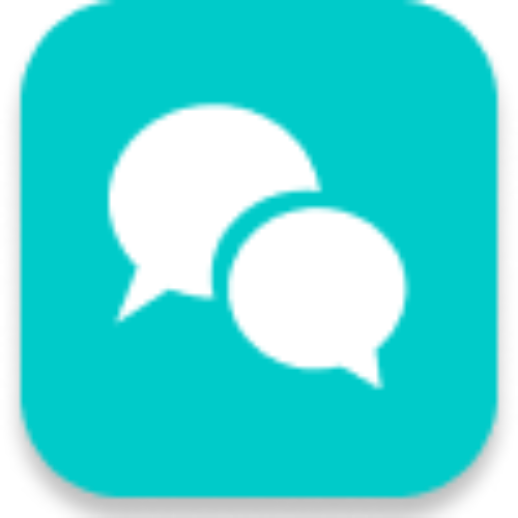 Live chat
Need help? 
Questions?
We'd love to chat.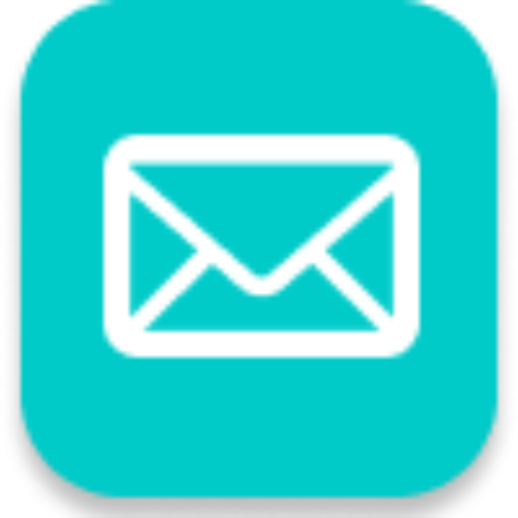 Email us
Need to contact us?

Please send us a e-mail