Discover gyms all over the world with TrainAway
TrainAway lets you find and buy access to gyms directly on your phone. Have a day pass ready in under two minutes with the TrainAway app.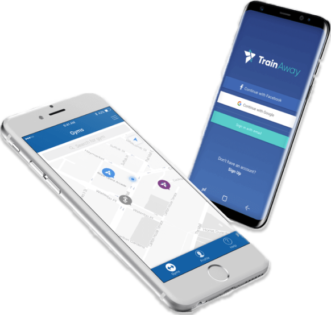 Available for iOS, Android, and web.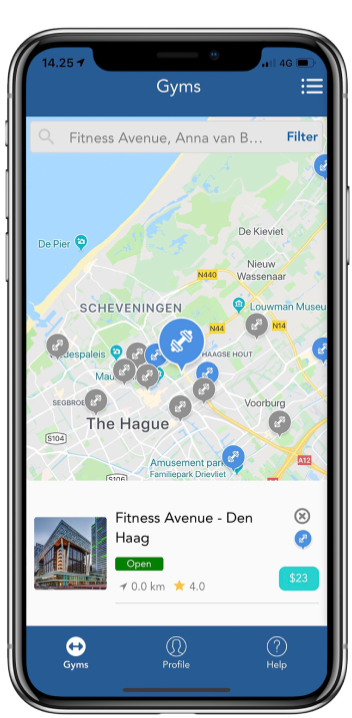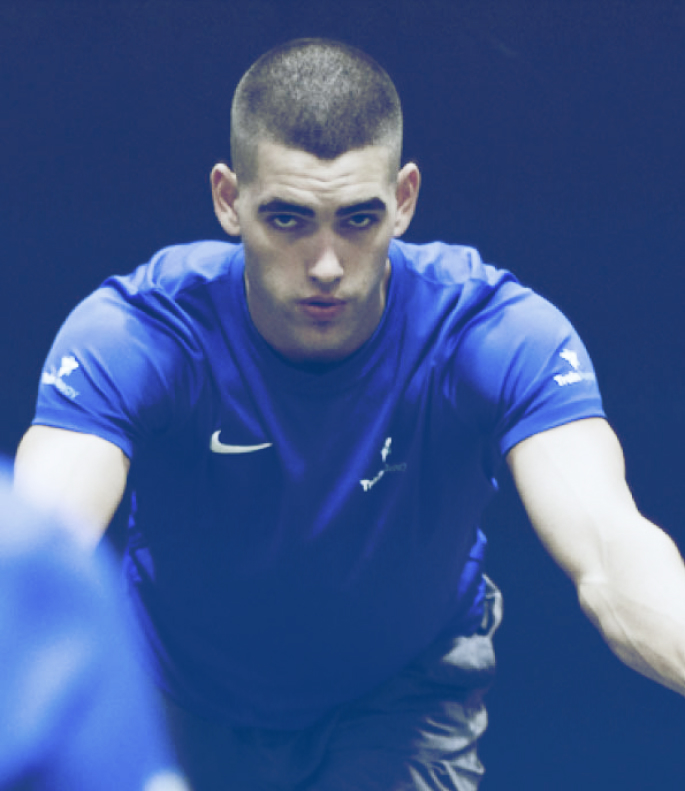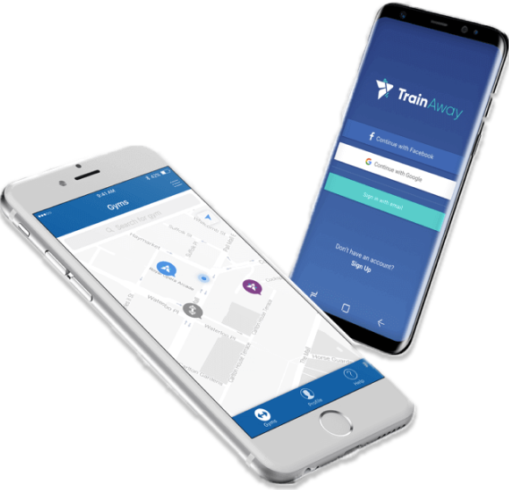 Another city. Unfamilliar teritory. Motivated for a great workout. What do you do?
TrainAway was created to remove barriers to fitness and to remove the inconvenience of working out in a gym while traveling.
Forget the hotel gyms, the home workouts and the time-consuming research behind accessing a quality gym. TrainAway gets you in to gyms in more than 35 countries and 250 cities worldwide. No subscription needed, just buy a day pass when you need it, show it at the reception of the gym and you're ready for what really matters - a great workout!

Dabliu Fitness Suite
About Dabliu Fitness Suite
Step inside a unique health experience. If you value privacy, Fitness Suite is the place for you to go if you are in central Rome. A small workout space in a luxurious building. After the workout, enjoy on of the great views you will find of the city of Rome from the balcony, which houses a great comfort area to enjoy total peace. You can find Dabliu Fitness Suite in the middle of Rome in the area of Piazza de Spagna. Also the metro station Spagna is the closest public transportation, taking you right to the doorstep of the club.
Facilities
The gymspace is small in Fitness Suite and most reminds you of a personal gym space, making it ideal if you want to find a workout by yourself. You will find lot of equipment to have a own bodyweight workout and a couple of upper body machines. The showers are fresh and luxurious and leaves nothing desired.
Passes available
The gym can easily be accessed with a TrainAway gym day pass. Show the pass in the reception and you will be ready to train in no time.
Finding the Gym
The club is located in the heart of Rome and is easy to get to from any visitor finding them self in the capitol of Italy. Public transportation will take you right to the door, just jump on the metro and hop off at Spagna station.
Summary
Fitness Suite is a small gym space with a personal gym feel to it. You will not find all equipment you can find in your regular gym, but the peace and quiet is mesmerizing and the afterwards view from the balcony over Rome is to die for. A gym day pass from TrainAway will take you straight inside.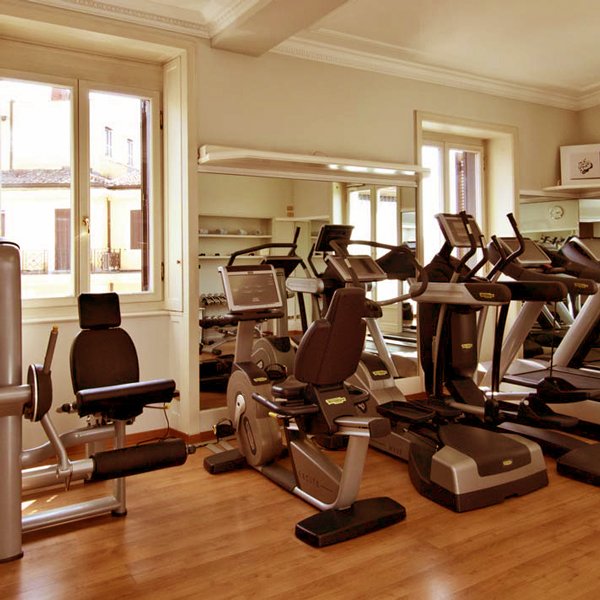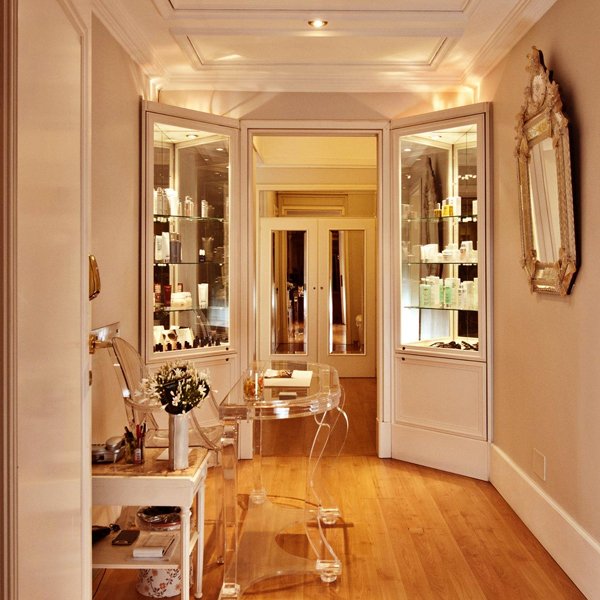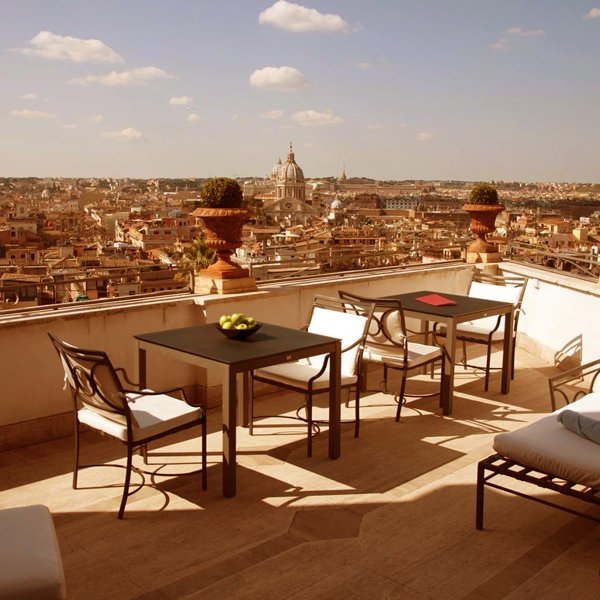 Reviews

I've visited Rome many times before without finding a quality gym. I decided to try TrainAway and on my first attempt I found a fairly new fitness center with helpful staff. Was surprised by how easy everything worked
Niels H., on TrainAway


I am French and speak no Italian. Trainaway made it easy for me to use a gym in Italy.
Gilles M., on TrainAway


Normally I don't work out on holiday because it's so hard to find a good gym. And then when I get home I have to lose all that weight I've put on, especially when I go to Italy! Luckily, this time I'll only have a couple of pounds to shake off.
Jill L., on TrainAway

Own a gym in Rome?
Sign up to bring travelers from around the world to your door
TrainAway guides travelers to your club and takes care of all the marketing and administration - so you don't have to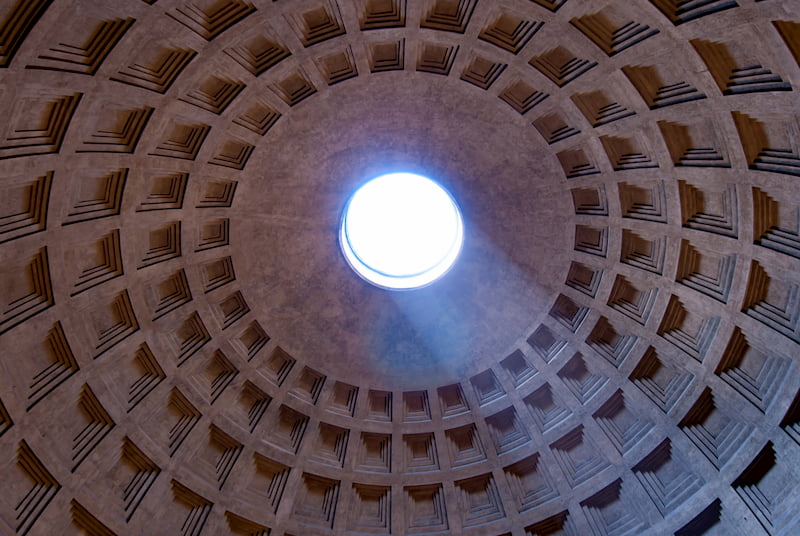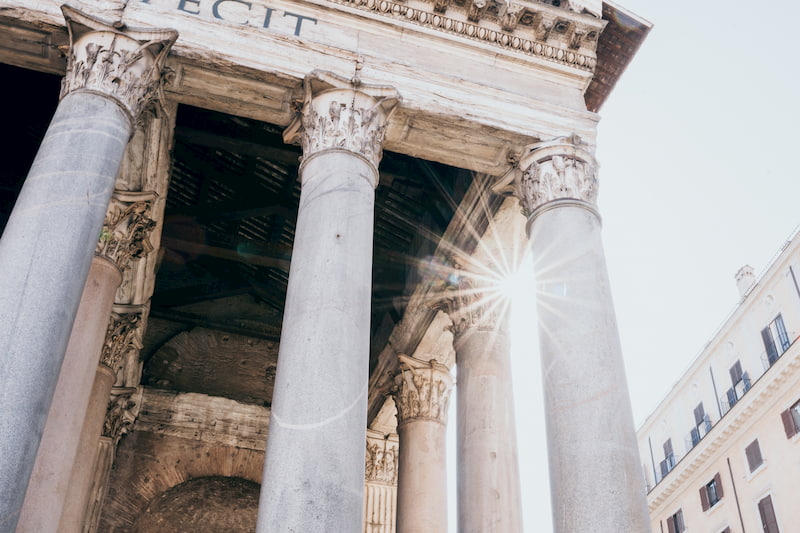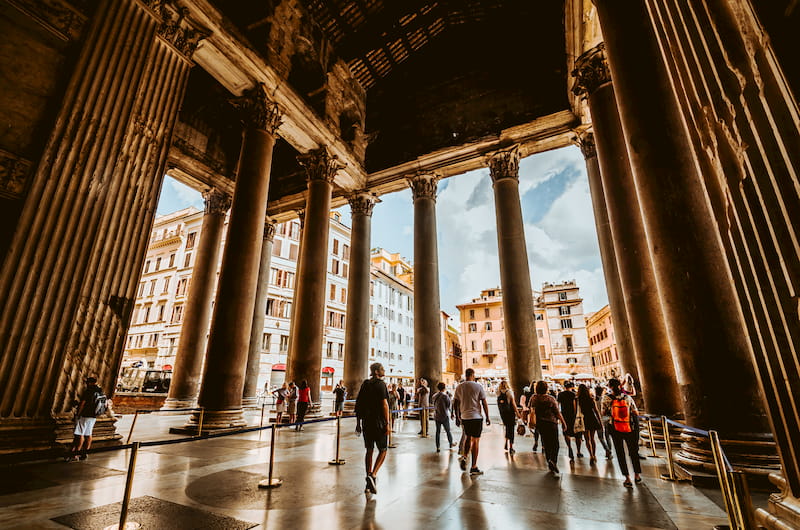 Pantheon
Completed around 126AD, nowadays Pantheon is the best reserved ancient Rome monument in the heart of Rome. The original structure was built around 27-25 BC by Marcus Vipsanius Agrippa, son-in-law of Augustus, the first Roman emperor. The reconstruction of the structure was carried out under Hadrian between 118-126BC, creating the temple as we know it today. Yet, the facade hiding the huge dome reads M.AGRIPPA.L.F.COS.TERTIVM.FECIT, which means "Marcus Agrippa, son of Lucius, built this temple when he was a Consul."
The dome is a perfect sphere measuring 145 Roman feet (approx. 43,5 meters) both in width and height. When you enter the building, the initial reaction is to look up to the oculus (9 meters in diameter) which is the only source of natural light in the temple. Inside you can find the tombs of several Italian kings and artists, most notably Raphael.
The Pantheon is standing on Piazza della Rotonda and is surrounded by nice little streets. Being so central, the Spanish Steps, the Trevi Fountain or Castel Sant'Angelo are all within walking distance.
Fitness near the Pantheon in Rome
Italy has one of the most active fitness industries in all of Europe with a reported 10.5% of the population being signed up to a gym (5.3 million people). However, you may encounter some difficulties when trying to access gyms while being on a holiday or a business trip in Rome, due to a low English proficiency index. Using TrainAway to buy day passes and get access to the best gyms in Rome removes the language barrier and guarantees a great training experience for travelers.
Depending on your planned schedule, you can head to several gyms near the Pantheon: Dabliu Fitness Suite and Dabliu Barberini are both a few minutes of walk away.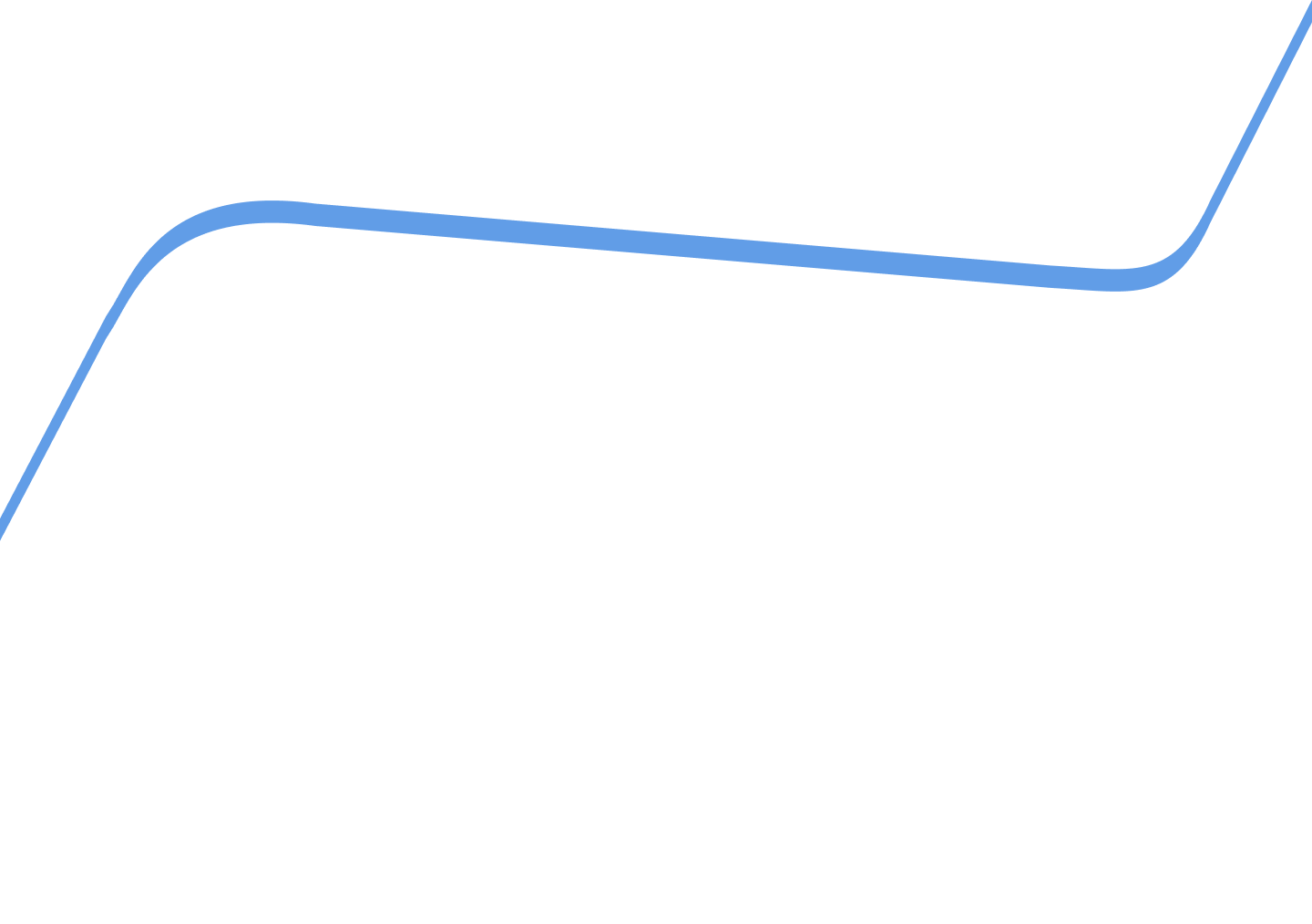 From the hottest workout destinations in the world to training tips from experts, the TrainAway blog has you covered. Here you'll find a more informal look at everything TrainAway has to offer. You'll hear from our users on the best way to buy a gym day pass when traveling, and from members of our team on how we're making it easier for you to find a fitness club on the road.
The blog is also where you'll hear the latest announcements as we go live in new destinations around the world. You'll find expert insights into the best places to work out in everywhere from New York to Las Vegas to Rome - all with no contract or subscription. And on top of that, we have advice from people who know how to work out when traveling.
Before your next trip, lose yourself in the wealth of great material we have on making sure you get the most out of your travel workouts.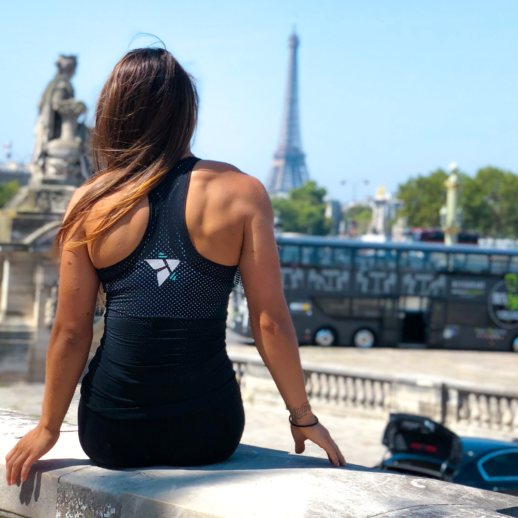 Enjoy articles on everything to do with traveling and fitness, and how to combine the two

Support
Questions? We're here to help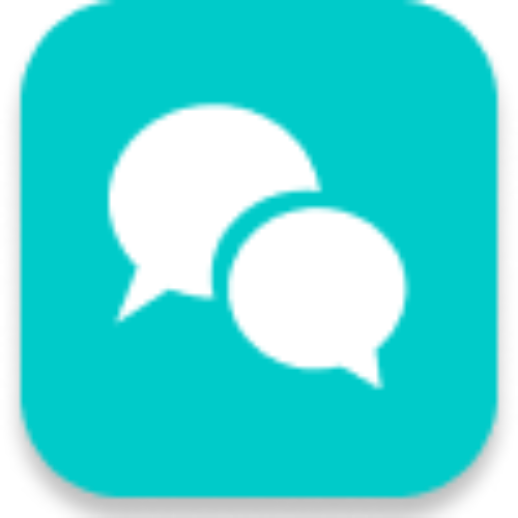 Live chat
Need help? 
Questions?
We'd love to chat.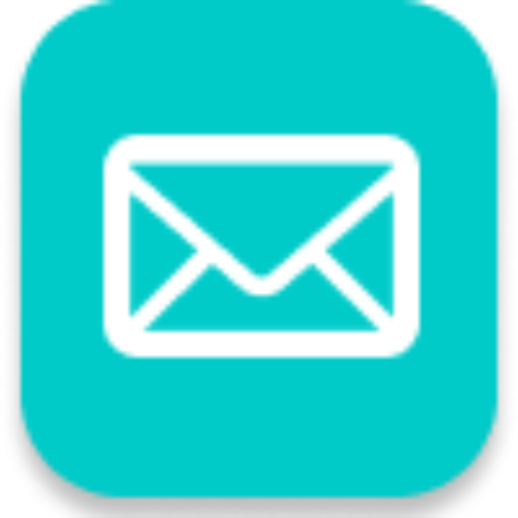 Email us
Need to contact us?

Please send us a e-mail